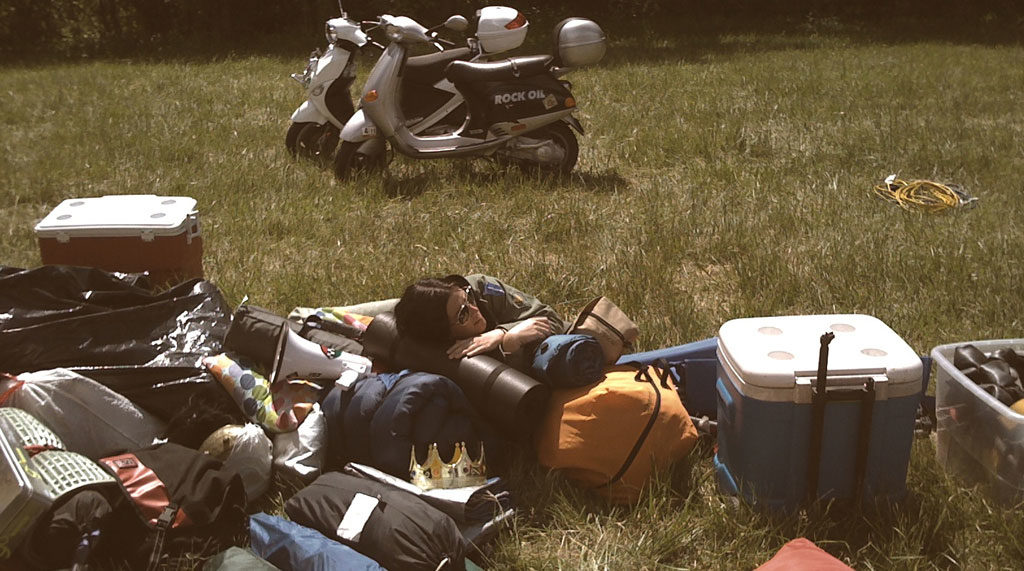 Dogwood Classic 16 in 2020! This rally is old enough to drive. Poorly.
We'll be back at our new and improved location –  Mountain Run Winery in Culpeper, VA. It's not a campground per se, but the hallmarks of a good camping rally will all be there. This is field camping so we'll have fire, libations, a toilet (just one, pace yourselves) and two-stroke smoke, but no showers at the vineyard so it's a whore's bath for you- sorry. Think like ancient Romans – they knew how to party!
The fun starts on Friday, April 24 at 7:00pm and ends before noon on April 26. There are plenty of long, winding country roads upon which to scoot. Food, fun, booze, games and two-wheeled entertainment.
The rally fee is $30  – A sweet rally patch and tent camping is included. You ready?  Steady.. GO, GO, GO!
Pre-register, like, now, below, down there.. (See below)
We'll have more information here and on our Facebook event page as the time draws closer.
LOCATION:
Mountain Run Winery
10753 Mountain Run Lake Rd, Culpeper, VA 22701
mountainrunwinery.com
(703) 638-5559